See what Essex has been up to this month!

It's October and finally Fall! Bring out the PSLs, scarves, and all things tailgating!
Every month we post to our social accounts but sometimes, that gets lost in the massive amounts of content found online at any given moment. Keep up to date with us in our blogs and monthly newsletters.
Here's what you'll find in this newsletter:
page 1
Top Loan Officers & Employee Spotlight
Top Loan Officers from last month:
Christopher Collins, Christian Clements, and Mitchell Olson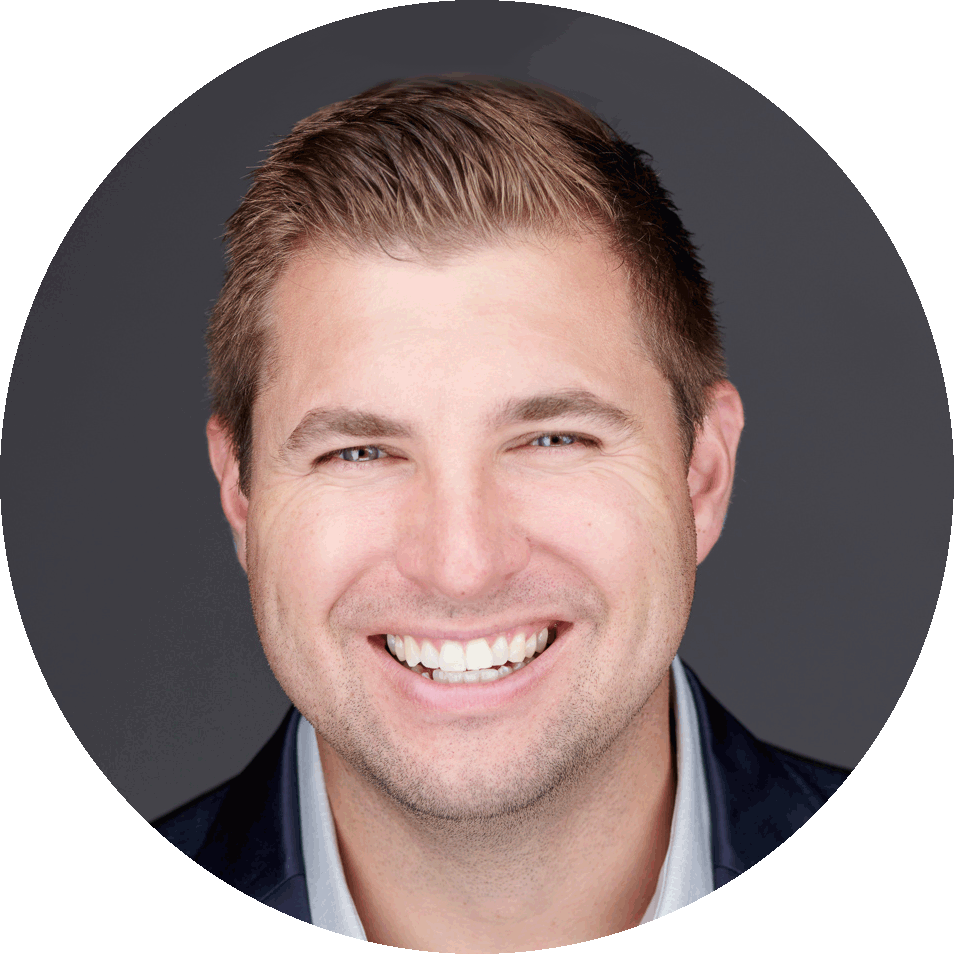 CHRISTOPHER COLLINS
"From Day 1 Chris was lights out! He helped us so much and gave us lots of knowledge of the whole process. He's one of the good ones for sure and can't thank him enough."
- Michael J.
CHRISTIAN CLEMENTS
"Chris Clements is the very best in the business! Extremely knowledgable and very quick. An excellent communicator."
- Brent D.
MITCHELL OLSON
"We received all the information we needed in a timely fashion. Mitchell was always ready to answer any questions. We felt confident working with him on the purchase of our house." - Lorraine C.
Employee Spotlight:
Marqis Griffith | Correspondent Operations Support
Question: How long have you worked at Essex?
Answer: I first joined the Essex team back in January of 2016.
Question: Why do you like working at Essex?
Answer: My team and my manager, we have a tight knit crew, with one of the best mentors I could have ever asked for.
Question: What's a fun fact of yours?
Answer: I grow begonias - I have over 50 varieties currently.
Question: If you could only watch one TV show for the rest of your life what would it be?
Answer: Hmm that's tough, but if they make more seasons of it - Jury Duty. Season 1 had me in stitches.
page 2
About Essex Mortgage


Community Spotlight: Philharmonic Society of Orange County
The Philharmonic Society of Orange County is an organization that brings world-class musical experiences and education programs to the Orange County community. Through its philanthropy, the society provides free music education programs to over 100,000 students annually! The education programs are designed to engage and inspire students to develop a lifelong appreciation of music and the power it has to connect and enrich lives.
If you would like to learn more or donate, click the link to learn more:
https://tickets.philharmonicsociety.org/donate/q/opg
Our Story
Hailing from Essex, England, Roland Weedon founded Essex Mortgage in 1986. With a background in education, Roland remained adamant that educating the client wouId be the company's #1 priority. Today, Roland still holds to the fact that an educated client is best equipped to make decisions that are not only in their best interest, but also help in achieving both short and Iong-term goals.
page 3
Mortgage Education
Jumbo Loans
Depending on your geographical location, conforming loans have a financing limit of up to $510,400. If you require a mortgage for an amount surpassing this limit, it necessitates what's termed as a jumbo, or non-conforming, loan. These loans cater to qualified buyers seeking to purchase homes in pricier regions, where the average home selling price is considerably higher. Jumbo loans can additionally be utilized for purchasing second homes, vacation properties, and investment real estate.
Recording
The term recording refers to the act of officially registering a real estate transaction, such as a mortgage or a deed, with the appropriate government office. This is typically done at the county or local level. Recording serves as a way to publicly document the ownership and lien rights associated with a property. Once a mortgage is recorded, it becomes part of the official public record, providing legal notice to all interested parties and ensuring the priority of the mortgage lien in case of future property transactions or disputes.
Foreclosure
A foreclosure is a legal process that ends all ownership rights to a home when the homeowner fails to make a series of mortgage payments or is otherwise in default under the terms of the mortgage. The lender will then gain possession of the home and sell the property to recoup their losses. Foreclosure can have a significant negative impact on the borrower's credit score and make it difficult for them to buy a home in the future.
page 4
Essex Mortgage News
All Company Updates
SEPTEMBER ESSEX TOTALS
ESSEX TOTAL: $239,764,065 / 1740 units
Retail Fundings: $9,666,422 / 28 units
Correspondent Purchases: $230,097,643 / 1712 units
Correspondent hit $1 BILLION for the year in DPA loans! Congrats!
HR UPDATES:
Paycom reminder: login and verify personal information and address are correct in system prior to year-end

Save the Date - 2024 Open Enrollment will be November 13 – November 30 for plan starting January 1, 2024.
IT UPDATES: Following are the general guidelines for staying alert for Scams & Phishing.
Know the Scams Scammers use different tactics to get victims to fall for their schemes. In some cases, they can be friendly, sympathetic and seem willing to help. In others, they use fear tactics to persuade a victim.
Email Scam/Phishing - If you receive an email that looks suspicious from people you don't know, delete it and do not click any link or open any attachment. -If you receive from people you know but the email looks suspicious, verify the email address and call the sender to verify if they sent the email. Their email may be hacked. Do not click any link or attachment. ** Please be aware anyone can sign up for a free email with a name you know. -Do not click "Unsubscribe" for any email you don't want, just delete it. Spammers may use this to verify if email is valid. -If you receive an email that wants you to verify your account such as bank, credit card..., please be cautious and do not click the link. Restart your browser and type in the official website address to start. -Do not call the number provided on the email, go to the official site and look for a number to call. -Do not provide personal information via email.

Here are a few more things you can look out for: -Holidays or seasonal events such as Tax, Product Order Confirmation, Covid-19 -Sham order confirmations – Do not click on any links from retailers you haven't recently purchased from. Do not call the phone number listed on email -Bogus shipping notices – Hackers can send fake notices with corrupt links that install viruses. -Fake coupons – Look for "https" in the URL to indicate a secure site and beware of any misspellings -Fake emails from a government department such as the IRS or FBI -Proof of Transaction - "We just received your last Purchase, Automatic Payment" etc. -Registration Confirmation -Payment Approval -Invoice Receipt -Job Scam -Business Email Compromise – Scammers take over an legit business email, send out scam email for "money transfer", "verify login" ….. Do NOT click any link within the email, do call the sending to verify if it was indeed sending out from the sender.

Phone/Text -Update contacts to keep them current. -Don't answer calls from unrecognized numbers. They are mostly marketing sales calls or calls from scammers. If they really need to reach you, they will leave a message. -If you get any call that sounds suspicious or too good to be true, please be extremely careful. -Text SCAMs are on the rise. Do not respond or click a link. Contact the sender to make sure it's legit. -Do not provide your personal information via call or text. -Ask the caller for their contact info and which company they represent so you can call back the company to verify -Do NOT give out your personal info -Never wire money or send money using Zelle to: -Anyone who claims to be from a government agency -Any stranger, no matter what reason they give -A telemarketer trying to sell you something -Anyone claiming your account is compromised -Unauthorized, unverified cryptocurrency sites or salespeople -Anyone asking you to send money to yourself

Stay vigilant to protect your personal accounts -Only allow remote access to your computer when you've initiated contact with a company you know through a verified phone number or website. -Always protect your card and account PIN. Be sure it is not easily guessable, do not enter it on a third party site, and remember that our team will never ask for it. -Set up 2-factor authentication (multiple ways to identify yourself) with the companies you work with to help keep your device and money secure. -If you suspect one of your accounts has been compromised, immediately change your user ID and password for your account and other important accounts.

Computer -Use a strong password (minimum 9 characters more with letter, number, and symbol combined for setup login. -Keep antivirus/anti spyware current. -If you are using an Essex assigned PC, Essex is using Bitdefender and it's kept up to date daily. -If you have a personal machine, remember to have an active subscription for Antivirus/Spyware software install, e.g. McAfee, Bitdefender -When browsing the internet, if you all the sudden get a warning screen regarding a virus/hack, don't panic. Immediately disconnect your machine from the internet and shutdown your machine. When you start the machine, do a full scan first. -Use only trusted Wifi. NEVER use free WiFi available at places such as Starbucks or the airport, or any WiFi at a public place. Because it is publicly available, hackers can decrypt everyone who connects to it. The communication between your computer and the free internet router is not encrypted and not secure. This will open a potential hack. Instead, turn on your cell phone hotspot and connect their laptop to hotspot to access the internet. Note: Please check what Cell Phone data service you have and be aware of the usage on hotspots. -If you are browsing the internet and all of a sudden the following screen appears (audio will play) or something similar. -DO NOT click on anything or call the number showing -Go to Task Manager to end the browser session or you can shut down your machine. -Run an antivirus full scan on your machine and notify IT.
Industry News
30-Year Fixed Mortgage Interest Rates
Today's 30-year mortgage—the most popular mortgage product—is 8.09%, up 0.02 percentage point from a week earlier.
The interest rate is just one fee included in your mortgage. You'll also pay lender fees, which differ from lender to lender. Both interest rate and lender fees are captured in the annual percentage rate, or the APR. This week the APR on a 30-year fixed-rate mortgage is 8.02%. Last week, the APR was 8.01%.
Let's say your home loan is $100,000 and you have a 30-year, fixed-rate mortgage with the current rate of 8.09%, your monthly payment will be about $740, including principal and interest (taxes and fees not included), the Forbes Advisor mortgage calculator shows. That's around $166,367 in total interest over the life of the loan. (source: forbes.com)
15-Year Fixed Mortgage Interest Rates
Today's 15-year mortgage (fixed-rate) is 7.32%, up 0.10 percentage point from the previous week. The same time last week, the 15-year, fixed-rate mortgage was at 7.22%.
The APR on a 15-year fixed is 7.28%. It was 7.18% a week earlier.
A 15-year, fixed-rate mortgage with today's interest rate of 7.32% will cost $917 per month in principal and interest on a $100,000 mortgage (not including taxes and insurance). In this scenario, borrowers would pay approximately $64,996 in total interest. (source: forbes.com)
Realtor.com Freddie Mac Updates
The Freddie Mac fixed rate for a 30-year mortgage climbed again this week, increasing 8 basis points to 7.57%. Though the weekly movement settled from last week's surge, rates reached another 20+ year high and remained more than 4 points higher than two years ago. Last week's jobs report exceeded investor expectations with 336,000 net new jobs, resulting in a late-week surge in the 10-year treasury yield and a bump in mortgage rates. However, the yield on the 10-year treasury note reversed trend and fell at the beginning of this week as investors took refuge in bonds amid geopolitical uncertainty. While last week's jobs report put upward pressure on rates, concerns over the conflict in Israel drove investors to the safe haven of bonds, applying downward pressure on rates. As a result, mortgage rates continued climbing, but the week-over-week increase lost some steam. (source: realtor.com)